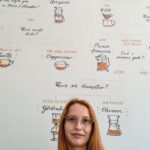 Jheniffer Janice Gonsalves
Education
L
Licentiate in Physics
2013-2017
Federal University of Santa Catarina
M
Master's Degree
2017-2019
Federal University of Pernambuco
Work & Experience
D
Dats Science Engineer
July 2022 - April 2023
As a data analyst, I specialize in utilizing Python and data management tools such as BigQuery. I work for the teamresponsible for managing updates to credit card machines at Mercado Pago, where my primary focus is on enhancing the user experience. My responsibilities involve analyzing and interpreting large datasets, creating and managing tables in BigQuery, and providing insights to improve the user experience. I have successfully implemented data-driven solutions that have improved the overall usability of the payment processing system.
D
Data Scientist
April 2021 - June 2022
I work developing scoring models for the sales department. The workflow goes from the data extraction to the model's deploy on our internal portal. I also work looking for new ways to optimize our internal process.