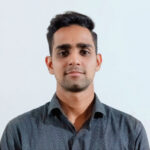 About Candidate
Result-oriented Data Analyst with hands-on experience in data analytics, machine learning and statistical modeling.
Skilled in performing Exploratory Data Analysis (EDA), data visualization, and feature engineering. Strong knowledge of SQL, Tableau, Python (basics), and MS Excel for data manipulation and analysis.
Dedicated to leveraging data-driven insights to contribute to the company's growth and success. Proven track record in making predictions and forecasting using supervised and unsupervised machine learning models.
Excellent problem-solving and communication skills, with the ability to effectively collaborate with cross-functional teams. Continuously updating skills and staying up-to-date with the latest trends and technologies in the data analytics domain.
Skills
SQL
Python
Tableau
Data Analytics
Data Visualisation
Microsoft Excel
Machine Learning Algorithms
Model Pipeline & Model Deployment