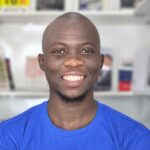 Yusuff Misbaudeen Adeshina
Featured
About Candidate
Hello there, I am Yusuff Adeshina. I am a reputable and experienced digital marketer. I am the CEO/MD of Yusadtech.com
In the past 8 years, Under the umbrella of Yusadtech, I have worked with several businesses and brands across 195 countries, remotely.
My mission is not only to help businesses reach the screens of their targeted audience but to help businesses convert their targeted audience to paying clients.
If you hire me, I will help you review your current digital marketing plan and provide you with a 3 to 5-year plan that is guaranteed to take your business to the level you have not started dreaming of.
You can invite me to apply for your listed job or use the contact form below to send me a message.
Skills
Search Engine Optimisation